For food innovation and research and development, a number of grants are available in Australia. Links below lead to various grants or co-funding options.
OzScientific Pty Ltd may be able to help in getting a grant and provide technical services for your food innovation & R&D projects.
Please contact Dr Barbara Meurer if you need assistance in developing grant applications.
FEDERAL GRANTS
GrantConnect lists a number of Govt grants.
This Federal web site allows you search current and closed grants and programs – a good starting point
Advanced Manufacturing Growth Fund
The program supports capital projects by small and medium enterprises that expand and establish advanced manufacturing using:
advanced technologies

design and engineering excellence

innovative business processes
Entrepreneurs' Programme – Accelerating Commercialisation
Accelerating Commercialisation provides access to expert guidance and grants to help businesses commercialise their novel products, processes and services.
Entrepreneurs' Programme – Innovation Connections Grant
This free service is provided by an expert Innovation Facilitator, who works alongside the business to:
find solutions to their IT needs
identify new technology, knowledge and expertise
provide pathways to engage and collaborate with the research sector, including direct access to a researcher through a matched-funding grant.
Entrepreneurs' Programme – Business Growth Grants
A Business Growth Grant reimburses businesses for up to half of the cost of engaging a service provider, to a maximum of $20,000 (excluding GST). This funding supports business improvement projects.
Incubator Support – New and Existing Incubators
Incubator Support initiative supports the Australian Government's commitment to:
assist Australian start-ups to develop the capabilities required to achieve commercial success in international markets and realise their economic potential faster than they otherwise would
develop Australia's innovation ecosystem including in Australian regions.
Incubator Support – Expert in Residence
The objective of the Expert in Residence component is to increase the capabilities of incubators and improve the chance of commercial success for start-ups in international markets by organising and providing access to top quality research, managerial and technical talent through incoming and outgoing secondments of national or international experts.
The Discovery Projects scheme provides funding for research projects that can be undertaken by individual researchers or research teams.
Research and Development (R&D) Tax Incentive
Provides a tax offset for some of a company's cost of doing eligible research and development (R&D) activities by reducing a company's income tax liability. Tax offsets of 43.5% or 38.5% are available for costs incurred on eligible activities depending on a company's annual aggregated turnover. The 43.5% benefit is a refundable offset.
NEIS (New Enterprise Incentive Scheme) 
Individuals not in employment, education or training who are interested in running their own business may be eligible for New Business Assistance with NEIS.
Food Innovation Australia Limited (FIAL)
FIAL is an industry-led, not-for-profit organisation focused on growing the share of Australian food in the global marketplace. FIAL connects businesses with researchers to innovate products and access new markets.
National Health and Medical Research Council (NHMRC)
NHMRC funding supports research across the full spectrum of health and medical research, from basic science through to clinical, public health and health services research
Australian Research Council (ARC) National Competitive Grants Programme (NCGP)
The Australian Research Council administers the National Competitive Grants Program (NCGP), which supports the highest-quality fundamental and applied research and research training through national competition. The NCGP supports:
high quality research leading to the discovery of new ideas and the advancement of knowledge
facilities and equipment that researchers need to be internationally competitive
researchers at different stages of their careers, including training and skills development of the next generation of researchers
incentives for Australia's most talented researchers to work in partnership with leading researchers throughout the national innovation system and internationally, and to form alliances with Australian industry.
AgriFutures (previously RIRDC)
AgriFutures Australia invests in RD&E that improves the sustainability and profitability of new and established rural industries and furthers understanding of rural issues of national and global significance. If you or your organisation can help address our current research priorities, funding is available.
Accelerating Commercialisation
Provides businesses with access to expert advice and matched funding of up to $1 million to cover eligible commercialisation costs to help them to take novel products, processes and services to market.
Export Market Development Grants (EMDG)

The EMDG scheme:
encourages small- and medium-sized Australian businesses to develop export markets
reimburses up to 50 per cent of eligible export promotion expenses above $5,000 provided that the total expenses are at least $15,000
provides up to eight grants to each eligible applicant.
VICTORIA
– Lists various grants available in Victoria
Food and Agriculture related grants
Victorian Boost Your Business Vouchers Program
The Department of Economic Development, Jobs, Transport & Resources (DEDJTR) has established Boost Your Business Vouchers to support Victorian businesses to become more productive, employ more people, improve market access and in general, increase their scale, diversity and profitability. OzScientific Pty Ltd has been approved as an R&D service provider Food Innovation Voucher Program. This means project up to $100,000 can be funded 1:1 by a Food Innovation Voucher (projects up to $10,000 for initial feasibility/assessment do not require co-contribution).
Food Source Victoria (FSV) is a program designed to support activities that add value to agricultural produce sourced from regional Victoria.
The Horticulture Innovation Fund (HIF) will support industry to partner with research organisations on projects that use new technologies and techniques for improving overall economic performance. Through the HIF, the Victorian Government seeks to support a horticulture sector that is innovative, collaborative and well informed.
Post-farm Gate innovation makes up one half of the Gardiner Dairy Foundation's Innovation portfolio's investment, informed by our Strategic Direction. The approach is to invest a meaningful amount into a small number of well targeted projects.
Workforce Training Innovation Fund
The Workforce Training Innovation Fund provides grant funding for industry and training provider partnerships to develop and deliver innovative strategies for improving training outcomes and the relevance of training to industry.
To be eligible for a stage one grant, applicants must be a producer/grower or food business operating in Victoria's artisanal sector
Queensland
Food innovation grants and support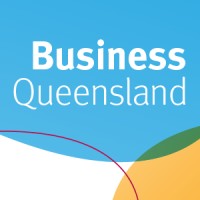 Various grants and supports are listed
South Australia
Grants, assistance & other support
Funds will be distributed through major, medium and minor funding rounds. Major grants of $20,001 to $50,000 will be open twice a year, medium grants of $5,001 to $20,000 will be open four times a year and minor grants of up to $5,000 are open all year round and applications close on the last day of every month
Advanced Food Manufacturing (AFM) Grants program
Food Innovation Voucher Program
Provides SA manufacturing enterprises with vouchers of up to $50,000 to develop a partnership with a research service provider to develop a new manufacturing product or process. Applications may be made at any time.
New South Wales
Funding programs in New South Wales

Many business initiatives have come to fruition thanks to a funding boost which was needed to kick start a great idea. Funding can take on a number of forms including:
the Australian Government
at state level, from the NSW Government
industry grants
private grants
scholarships.
Western Australia
Most government assistance for small business is in the form of free or low-cost advisory services, information or guidance. However you may be eligible for a grant in certain circumstances, such as business expansion, research and development, innovation or exporting.
Northern Territory
Business Innovation Support Initiatives (BISI)
The Business Innovation Support Initiatives (BISI) program helps Northern Territory (NT) businesses undertake research and development which could lead to new products, processes or services.
Projects are supported in the areas of science, engineering, technology and design.
Tasmania
Advanced Manufacturing Innovation and Growth Voucher System
Assistance is available to eligible Tasmanian small and medium sized advanced manufacturing enterprises with a sales turnover in excess of $300 000 up to $20 million. Minimum grant assistance is $5 000 up to a maximum of $15 000, with the applicant contributing at least half of the project costs in cash.
Applications are sought from Tasmanian-based small-and-medium-sized enterprises with a sales turnover of between $300 000 and $20 million for approved marketing activities